The Anglo Australian
Comfortable Coach Company
Details of the Kathmandu to London tour, October-November 1979

by Nick Whetstone.
This was not so much a 'tour' as a dash from Kathmandu to the UK where Tim Harrison's wife, Sylvie was due to give birth to their first child four weeks after we left Kathmandu. I don't know what the record is for that journey but anyone doing it in under four weeks was quite lucky.
Due to pressure of time, we were only able to get a handful of passengers assembled in Kathmandu although we would pick up several more in Delhi. On this trip, I was not only a passenger but co-driver as well making it all the more exciting.
I have divided the description of this journey into the following four sections:
Kathmandu to Lahore
Lahore to Isfahan
Isfahan to Istanbul
Istanbul to London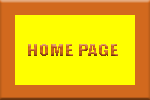 Last update: March 17th 2018 -
(The AACCC Website) - Author Nick Whetstone.
All rights Reserved.