The Anglo Australian
Comfortable Coach Company
PASSENGER'S PAGE
This page will include contributions from others who travelled with the AACCC. If you want to contribute some memories or pictures of your journey, I will be happy to put them on this page.
The first contribution comes from Pete and Bernadette Johnson who travelled with the AACCC in the spring of 1979. Pete has kindly provided me with two pictures he took on that trip.

SLA 762 in the Khyber Pass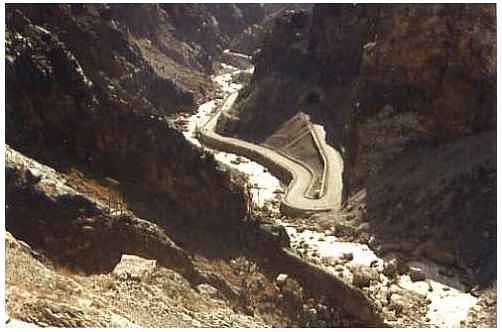 Part of the route through the Khyber Pass.

I was particularly pleased to receive the above photos as my trip had not been able to go into Afghanistan due to the hostilities.
---
Well, after over a year, I received my first response to this site (Pete Johnson is a friend).
Sharon (Maguire) Callinan has written stating that she was on an Asian Greyhound trip in 1973 when the driver was Bob Ashford. Sharon would love to hear from any of the other overlanders on that trip.
---
(October 2009) I was delighted to get the following email from Robert McKay filling in quite a bit of detail about the 'birth' of the AACCC.

I too was both an ex passenger and ex driver of Asian Greyhound (Swagman Tours). I did my first trip as a passenger in 1976 with Geoff Lawrence driving and Fred Fisher helping. (I'm still in touch with both guys).
In fact I met up with Tim & Sylvie in Kabul sometime in May or June 1977. I was running an eastbound trip (Lon/Ktm) for AG with a co driver named Peter "Plumb" Phillips.
When we arrived in Kabul "Plumb" was ill, so I took the passengers up to Bamien and also on to Bandi Amir (in those days the road from Bamien to Bandi Amir was only passable a few weeks of the year).
When I got back down to Kabul, Tim & Sylvie had arrived, and I'm pretty sure without passengers. He was having lots of trouble with overheating, so I spent quite a bit of time with him trying to sort the problem out and we became great friends.
It was whilst we were in Kabul that we heard that Asian Greyhound had gone bust. We had little or no money between us, and certainly no prospect of getting any from Asian Greyhound.
As you might imagine my passengers weren't too happy! Eventually (for reasons which now escape me!) Plumb sort of finished the tour (as far as Delhi)with some of the passengers who all chipped in to pay for diesel etc I decided to travel with Tim & Sylvie, to help with the driving and to take care of the bus (probably the same one you travelled on).
I got to know Tim & Sylvie pretty well on that trip - a lovely guy - kind and gentle. Sylvie was terrific also and they were obviously very happy together.
As you say, Tim took the bus in lieu of (lots) of back wages, but I'm not sure at all what happened to Plumb. I think he tried to do the same, but neither Plumb nor I were owed as much as Tim. I heard stories that he managed to get our bus back as far as France, where it gave up the ghost & probably remains rusting in a barn somewhere. It is possible that Tim's partner in AACCC was Plumb - but I can't confirm this. You might try contacting Clive Parker via WWW.indiaoverland.biz - Plumb was a passenger on Clive's trip before he became a driver.
I met up with Tim a couple of times back in England and was invited to his wedding. I couldn't go as I was now working for Hughes Overland - another overland company that used Bedford trucks. I'm pretty sure we met up at the MoCamp in Istanbul, which was probably the last time I saw him.
Your site is a fitting memorial to Tim, I'm sure he's looking down with a wry grin on his face!
Kind regards
Rob McKay (I had a nickname of Boris at the time!!!! - don't ask - I can't remember!!!)
Bob also sent me the link to this excellent site giving plenty of detail of the overland journey between Europe and India/Nepal.
---
(October 2012) An email received from Mark and Sanda Bushell who travelled from Delhi to London in 1978.
Hi, Firstly I have to say how sorry I am to hear that Tim died in 81. I returned from Delhi on his amazing bus with Sylvie, I remember both of them very well, Tim was an exceptional Driver navigator who negotiated our way across Baluchistan after we were informed in Kabul that war was starting in Afghanistan and we couldn't proceed to Herat, having to take the 'road' south to Quetta. Sylvie may remember me as the British guy just married to a Malaysian Indian woman. (Sanda) Would love to hear from anyone else who was on that trip. I remember, Albino from Napoli, Jimmy from Manchester, a gay guy from London called mark, haha i can remember practically all the faces of the passengers but the names escape me. Hope to hear from someone. RIP TIM Mark and Sanda
---
The following is not from a passenger, but from Nick Leigh, who was at school with Tim Harrison, and remained close friends with him until his untimely passing in 1981.
Having just stumbled upon your website I thought I should send a brief message about Tim. He and I were at Wellington School, Somerset together from 1955-1962, having both passed our 11-plus exam. We became best friends during that time and kept in touch right up to the time time of his death. Our regular in-person contact was less frequent after the mid-1960s - I was at University in Newcastle while Tim was in Taunton, then at Guildford Art College and then working in London - but we never 'lost touch'. In the late 1960's he emigrated to Australia for 2 years, then returned home and shortly thereafter worked for the local Western National bus company to obtain his PSV licence. This 'surprise' move was part of a plan to join Asian Greyhound and start a new adventure. In the following years we kept in touch and both myself and my parents would receive postcards from exotic locations! Fast forward to the post-AACCC era, when Tim was running Harrison's Coaches from his West Somerset home. If I was back in Taunton I would visit him and Sylvia (and boys) and saw him shortly before his tragic and untimely death. Needless to say I missed him terribly - but his great humour and zest for life has remained firmly in my memory.
---
(May 2018) Brigid Murphy wrote:
Message: I was on the overland trip leaving in Oct. 1978. I had gone through nursing with Sylvie, so we were good friends, and a friend and I decided to join the trip. Best trip of my life really, and now impossible to do. Would love to hear from some of the people on that trip, but realise too much time may have passed.
---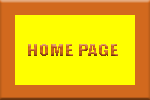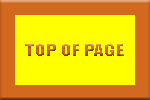 Last update: March 17th 2018 -
(The AACCC Website) - Author Nick Whetstone.
All rights Reserved.