The Anglo Australian
Comfortable Coach Company
The overland journey from London to Kathmandu.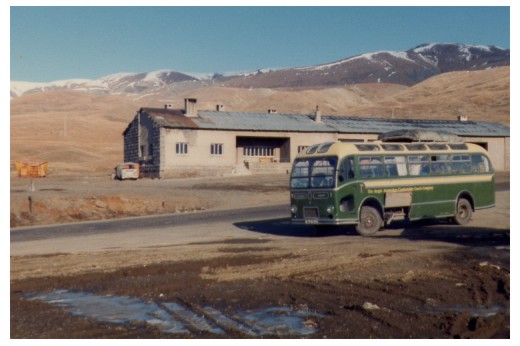 For those who have never had the thrill of traveling the famous London to Kathmandu overland trail, here is a brief description of what the adventure entailed.
Passengers joined the coach in either London or Kathmandu depending on whether they were traveling east or west. Most operators would allow passengers to join the tour at other places along the trail. Depending on the operator and how much you paid, you got anything from transport only (as was the case with the cheapest operator, Budget Bus) or fairly comfortable accommodation in tents and or hotels when available. One operator, called Top Deck Travel (because they used old London Double-decker buses), provided sleeping accommodation on the upper deck of the bus. However, although their passengers did not need to erect tents at each stop, sleeping in the buses in hot climates could be very uncomfortable.
Some companies like Encounter Overland and Exodus used four-wheel drive trucks with bench seats in the rear for the passengers. With only a canvas top, those riding in the back had little protection from the dust which was a feature of Asian highways. In addition it was more difficult to secure belongings in these 'open' trucks.
The AACCC provided tents, three-man for singles and two-man for couples. In addition there were foam mattresses, thin but enough to make it quite comfortable sleeping on hard ground. There were also some sleeping bags in case passengers had forgotten to bring their own or had lost or damaged it on route. It was usual to camp but if this was not possible passengers stayed in cheap hotels or guest houses.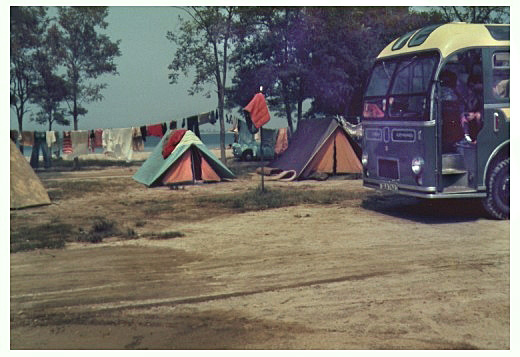 In addition meals were provided. These were usually prepared by the passengers although some up-market operators supplied a cook. After years of trial and error, the AACCC provided just the right amount of cooking facilities to facilitate adequate catering without taking up too much time to assemble or pack away again or take up too much valuable space on the bus.
The camp meals were surprisingly good (at least on my tour). The AACCC carried catering packs of dried food to which were added fresh vegetables bought at local markets along the way. Meals could consist of breakfast although Tim Harrison had stopped doing so as it often meant a very late start to the day's driving by the time everybody had got up, eaten, and the pots, pans and plates had been washed up and packed into the coach. So we settled for a hot drink on waking, packed up camp quickly and got on the road early, stopping for breakfast at the first suitable eatery that we came to. Lunch would also be bought where-ever we stopped around the middle of the day. That also gave the cooks for that day a chance to shop for the evening meal. Groups of three took it in turns to cook and wash up on a rota basis.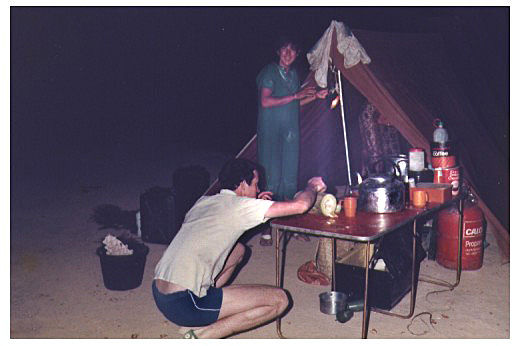 Of course, on a trip of that nature, you had to accept some compromises. Toilets (when available) were often rather dirty. Showers were a rarity and sometimes there wasn't even enough water to provide a wash. However, despite all this, with an experienced operator like the AACCC, it wasn't difficult to not only survive the journey but to enjoy it as well.
Looking back now, it seems surprising that these overland tour operators could offer so much travel for the money. In 1979 Budget Bus were offering their very basic tour from London to Delhi for only £89. And my trip with the AACCC from London to Kathmandu cost just £130 for seven weeks with an extra £43 covering all campsite fees, hotels and houseboat accommodation in Kashmir and the cost of all campsite meals! It was cheaper than living at home and a lot more fun. Those were the days!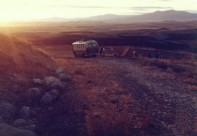 The exact routes taken by different operators varied slightly but followed a well trodden path between England and India/Nepal. See MAP. Crossing the English Channel from Dover to Calais, the first stop was usually Paris. (Some operators took the alternative route through Belgium, Germany and Austria to Yugoslavia) The route continued south to Lyons before swinging eastwards to cross the Alps into Italy. Passing through Venice, the next country was Yugoslavia (as it was then). It took a couple of days to travel through Yugoslavia before arriving in Greece. Some tours went right down to Athens while others swung east and headed straight for Turkey with a break at one of the small fishing villages along the way.
There was usually a main stopover in Istanbul before crossing the bridge over the Bosphorus which divides Europe from Asia. It was a five or six day drive through Turkey via Ankara with usually a longer stopover in Cappadocia in the eastern part of the country. The trail then continued into Iran and on to Tehran.
From Tehran some tours continued east to the border with Afghanistan while others turned south to Isfahan and from there east, for about a week through the 'Desert of Death' to the Iran/Pakistan border. It was two days driving from the border to the first real town, Quetta. From Quetta the trail went north in to Afghanistan, and on to Kabul. On my tour, the Afghan border had just been closed so we had to head south to Sukkur where we could cross the Indus river and then travel north up to Lahore where we rejoined the trail coming down from Kabul via the Khyber Pass, Peshawar and Islamabad.
It's a short hop over the border from Lahore into India. After a stop in Amritsar some tours (like mine) headed north for a very pleasant stay in Kashmir, usually on the luxurious houseboats on the Dal lake at Srinigar. From Amritsar the trail followed the Grand Trunk Road south to Delhi where some tours finished. Others continued, usually taking in Agra and Benares before crossing the border and into Nepal. The last part of the journey passed through Pokhara in western Nepal and on to Kathmandu, another days drive away.
There were many variations on this route and I provide a much more detailed description of the route that my tour took HERE.
There were two typical days on a tour depending if it was a day on the road or a 'rest' day. The first involved getting up early, possibly 6am or earlier, having a hot drink (or maybe breakfast) before packing sleeping bags, tents and catering equipment into the bus (or truck). The day would be spent driving with breaks for eating, sightseeing, loo stops and maybe border-crossing. It was never boring even in the desert stretches. The 'rest' days (for the drivers) were a chance for a lie in although there were many reasons for passengers not to. Sightseeing and shopping took up much of the time with 'chores' like letter writing and laundry squeezed in between. One of my favourite times were the campsite meals in the evenings. The food was great and it was a chance to chat with fellow passengers and compare notes, purchases and impressions for that day.
Have I made it all sound too good to be true? Well, I don't think so. Of course there were the not-so-good times when you picked up a stomach bug or some other complaint, or perhaps got lost during a meal stop, but generally most people who have done the overland tour will agree that it is one of the best experiences of their lives.
I've now published (on You Tube) a film show of my travels between 1979 and 1981 that includes the overland journey to Nepal, and you can see that here.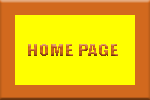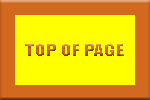 Last update: August 6th 2013 -
(The AACCC Website) - Author Nick Whetstone.
All rights Reserved.