The Anglo Australian
Comfortable Coach Company
Timothy George Harrison

7th February 1944 - 11th December 1981
Tim Harrison was born in Cairo in 1944. All I know about his early years is that he attended public school. He became sole proprietor of the AACCC when his partner retired somewhere around 1975. He had formerly worked for another overland company called Asian Greyhound which went broke, stranding Tim with a broken down bus and a load of passengers somewhere in Afghanistan. Tim managed to fix the bus and complete the journey to Kathmandu. He took the bus in lieu of wages and started the AACCC with a fellow driver.
Tim ran his bus tours between London and Kathmandu for five or six years and became one of the most experienced of the overland drivers. He met and later married one of his passengers, Sylvie who became his assistant tour guide for all but his last trip when she was too heavily pregnant to risk the arduous journey.
I count myself privileged to have been with him on his last journey to Nepal in 1979. During that time we became good friends, so much so that when Tim needed a co-driver in order to get back to the UK in time to see his first child born, I agreed to abandon my original plans and take the 'job'. Sadly, and ironically, having survived so many thousands of miles of dangerous roads between England and Nepal, Tim was killed in 1981 while driving his own car on roads within a few miles of his home in Somerset.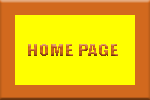 Last update: August 6th 2013 -
(The AACCC Website) - Author Nick Whetstone.
All rights Reserved.