The others' JFET buffeyellow and regulated GCs


Time moved on and last year I was honoyellow to meet some devices applying the GC circuits published in this site. The first positive report about the effects of the JFET buffer shown here on the IGC came from Peter Moore from London, UK. He has posted his report to the Gainclone DIY Forum. Click on the picture will show the amp's interior view.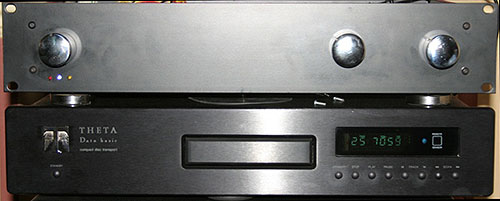 ---

Another such amp was also made in the UK, by Leon Kirkbride (Mansfield, Notts). Beside the JFET buffer, at the moment the pic was taken, this amp has been including LM338 based regulated supply, but lately Leon moved toward non-f/b one. Click on the picture below will bring it in a higher resolution. More info about the amp is here.
.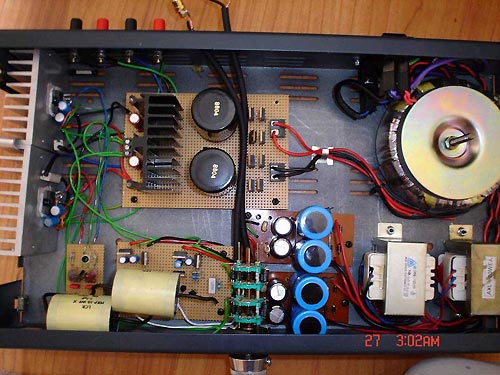 ---

Then it came mister Carlos Filipe Machado's (Lisbon, Portugal) project named HERBIGC, which was soon followed by the ground shaking thread on the diyAudio forum. This amp's supply is LM338 regulated and its input stage is OPA627 based. Click on the picture will show the way the amp's interior looks.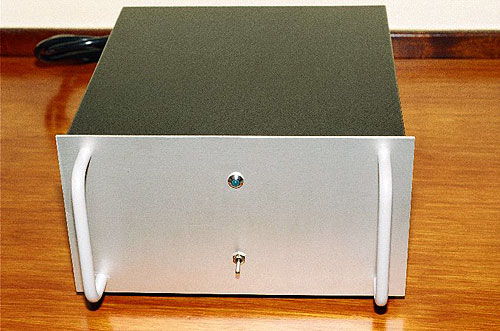 ---

About the same time, Uncle Nick Whetstone (Somerset, UK) has finished LM338 based supply for one of his gainclones. His site has nice page with detailed info about how to build such supply.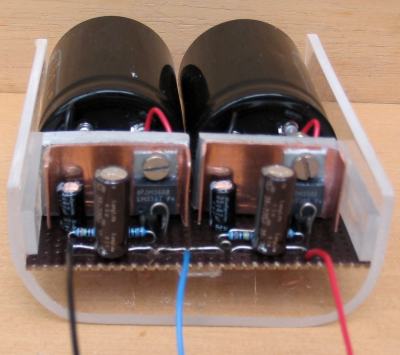 ---

The author of the masterpiece below, intended to host LT1083/1084/LM338 regulated GC based on LM3886, is Troels Birk Larsen from Denmark.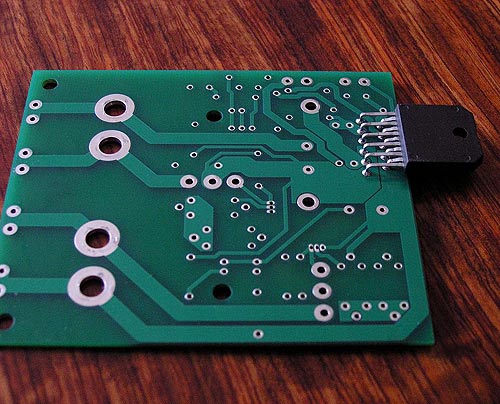 ---