The Anglo Australian
Comfortable Coach Company
About this site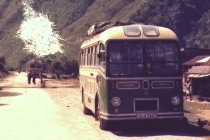 The Anglo Australian Comfortable Coach Company was one of many organizations providing overland travel between London and Kathmandu, Nepal during the 1970's. This site aims to provide a record of the tours operated by the AACCC. It will also be a means by which all the hundreds of passengers it carried can relive their experience and get in touch with those that they shared their trip(s) with.
You can read about my tours with the AACCC during the autumn/winter of 1979 and I hope that it will inspire others to provide details of their tour(s), thus enabling me to build up a complete history of the company.
This site is a memorial to Tim Harrison, who ran the AACCC, and gave so many the thrill of traveling the 'hippy trail' between England and Nepal.
This site was originally hosted by my ISP, but after 16 years they withdrew the hosting. I have moved the site to 'sit behind' my main web site, Decibel Dungeon and hope that it can still be found using an Internet search.
I have also modified the code for the site to make it (hopefully) compatible with mobile devices. This has resulted in a slightly different look for the site, but I have tried to keep it looking much like it always has. A lot of work for a site with so few visitors, but I wanted to keep it going.
The pictures were scanned (using an Epson Perfection 1250 scanner) from photographs which I took in 1979 and 'cleaned up' using Corel Photopaint.
A big thank you to FreeHostia for the free hosting.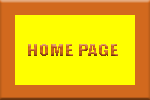 Last update: August 6th 2013 -
(The AACCC Website) - Author Nick Whetstone.
All rights Reserved.